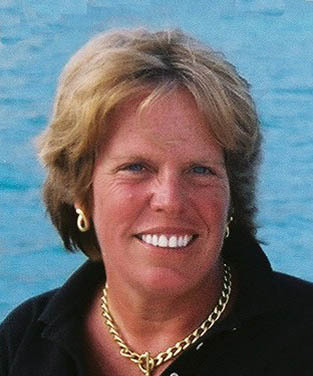 Realtor
|
Sales Associate
I have lived here since 1970 and I fully appreciate, enjoy and relish the beauty to be found in our small valley, but it is not why I am still here. What keeps me firmly calling this place home is the community of people with which I get to share it. I feel truly blessed to have wandered in here with the fragmented brain cells of a 20 year old, stumbled around for a while, and now older and wiser I realized how much I lucked out. I work at Sugarbush Real Estate, in the Waitsfield office. [...]
I have lived here since 1970 and I fully appreciate, enjoy and relish the beauty to be found in our small valley, but it is not why I am still here. What keeps me firmly calling this place home is the community of people with which I get to share it. I feel truly blessed to have wandered in here with the fragmented brain cells of a 20 year old, stumbled around for a while, and now older and wiser I realized how much I lucked out. I work at Sugarbush Real Estate, in the Waitsfield office. We have a wonderful team, and each one of us has our own perspective but after decades of working together we are of a single mind on the care and thoroughness we offer both sellers and buyers.
Personally, I don't care how long it takes to find the place that makes you feel so happy to be back here when you walk in the door. I will never fill your "inbox" with general mailings... but I will make sure that you know about something that sounds like a place you could love. That is the goal. HOME, be it a first or second or third one, still should be a place that nourishes you, and I will take all the time required to find that welcoming feeling for you.
I post interesting and random listings https://www.facebook.com/SugarbushHomesCondos/ a long way from the full list of what is available but you can send me questions if you see something you like.
I also post photos and general goings-on at https://www.facebook.com/WelcomeToTheValley/
Office Location
Village Square 5081 Main St
P.O. Box 1119
Waitsfield, VT 05673
Contact Info
Specifications
Languages:
Specialties:
Service Area: